---
WHO WE ARE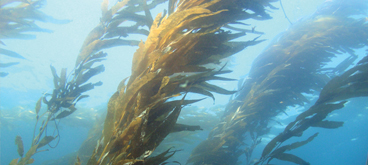 West Coast Marine Bioprocessing began to manufacture the KELPGROW EXTRACT line in 2002. The company and product concept was conceived in 1982, and inspired by the century old tradition of using seaweeds by farmers all over the world.
In 1983, the University of British Columbia (UBC) began to research the economic potential of the natural seaweed resources growing along the coast of British Columbia, and conducted feasibility studies for their use in agricultural applications. They recorded very positive results with significant increases in crop yield.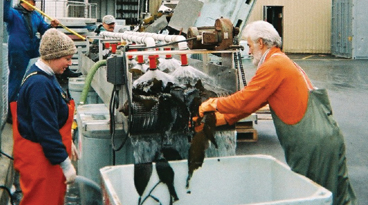 This validated further research and spurred private sector involvement in research and development of this novel prime material. After vigorous experimentation, trials and testing, a unique and now patented cold process manufacturing technology was developed that produces a pure and highly concentrated liquid seaweed extract.
Our harvesting and production facilities are located on the far northern side of Vancouver Island, where our seaweeds are grown in pristine and uncontaminated waters, rendering our seaweed products of the highest purity and free of any pollutants. Our head offices are located in Vancouver, British Columbia.
---
WHAT WE DO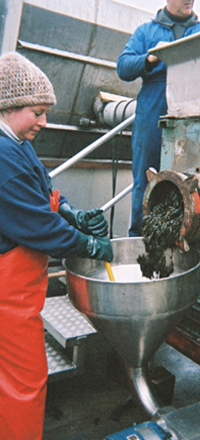 We harvest and process Macrocystis, a brown seaweed of the Laminariales order. We have a fully integrated operations of the entire production process: from our experienced team of harvesters directly employed by the company, through to the manufacturing process, and the bottling and packaging of the final product. All steps in production are conducted on-site at our facilities.
All production phases are strictly monitored and our quality control system guarantees a consistent performance of all our products. Our R&D department periodically controls the consistency and performance of our products, and is committed to continuously improve all aspects of product formulation and product application.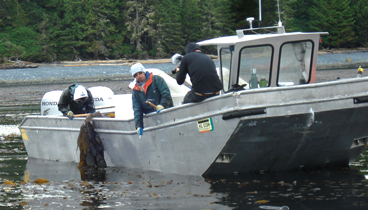 Today we are proud to present our new KELPGROW product line to the professional agriculture market. This innovative product range, based on Macrocystis integrifolia, can assist farmers in all different climatic conditions around the world to overcome both the old and new agronomic challenges that they may face. Our patented manufacturing process is the strong point of our product line, which has been developed to ensure that the bio-physical integrity of the seaweed extract is maintained.
This guarantees that all nutrients biological compounds in Macrocystis Integrifolia, such as naturally occurring high levels of phyto-hormones, vitamins, alginic acids and other natural metabolic enhancer, are preserved and fully available to the crops on application.
---